A Secure and convenient digital wallet
Simplify your end user's financialtransactions and ensure their money is always secure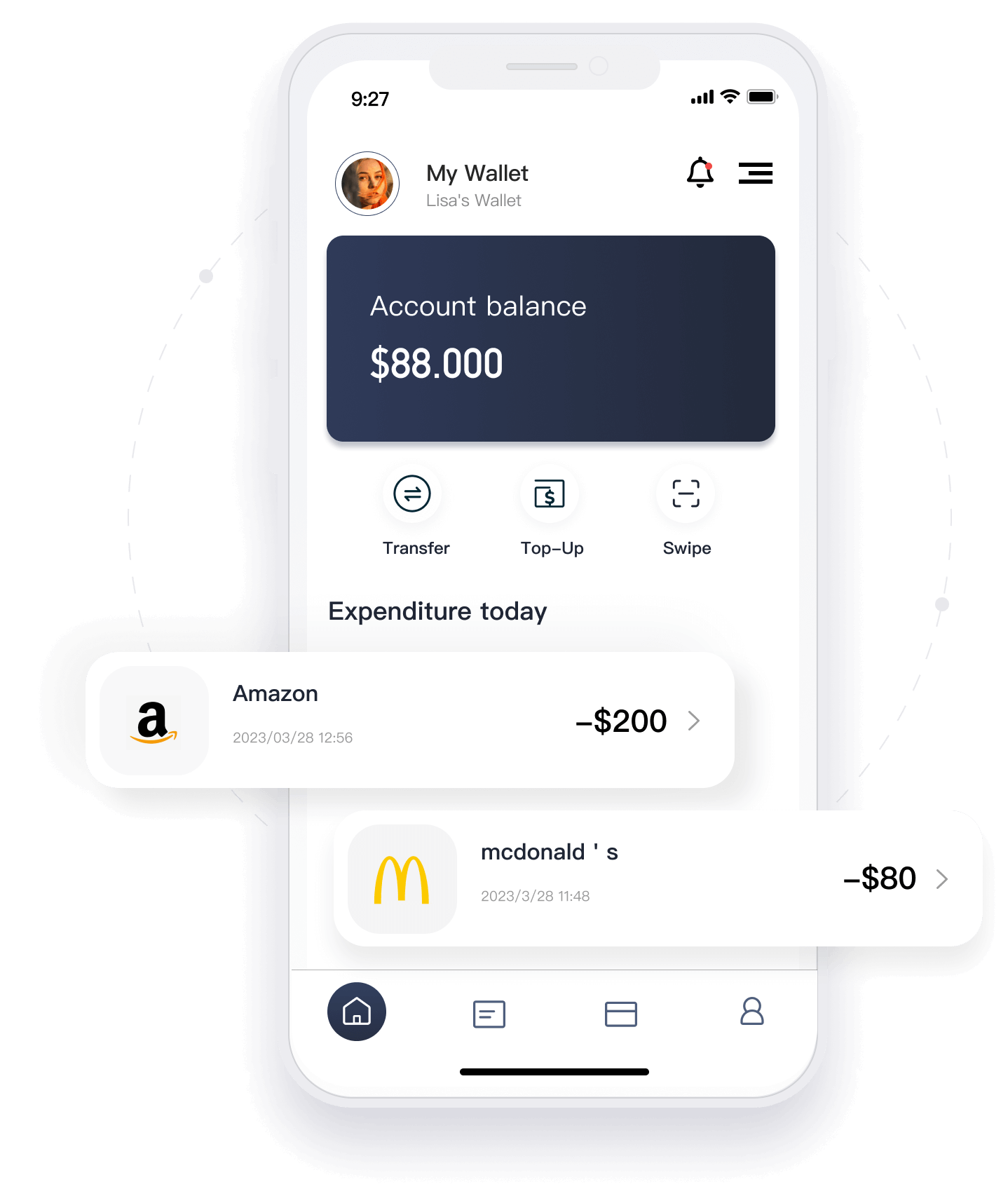 Create a wallet and allow your users to use their balance in a closed-loop business ecosystem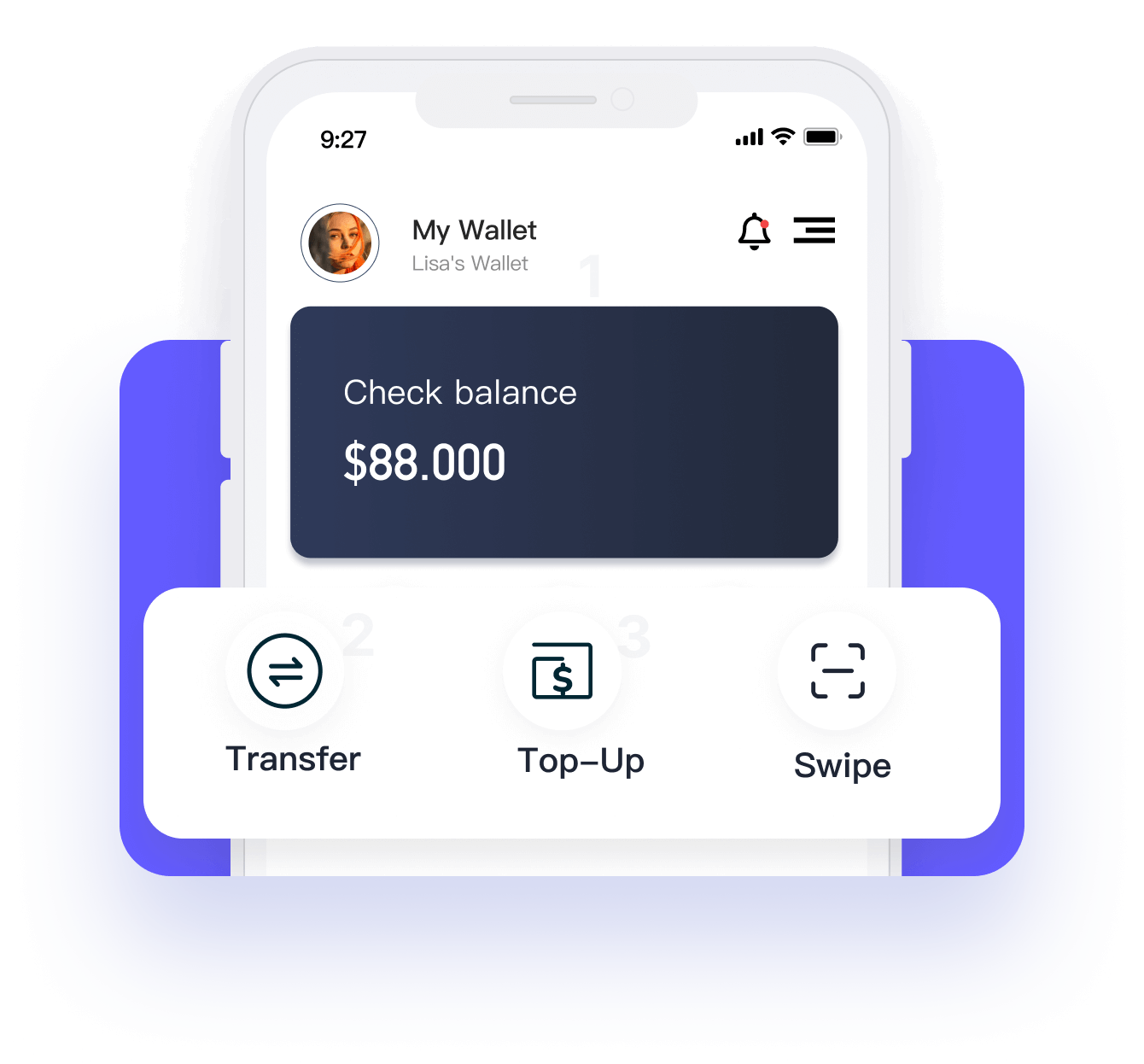 Check balance

Check available funds in real time

Transfer

Send and receive money in local currency

Top-Up

The fastest way to do phone top-ups
Strengthen brand loyalty, build stronger customer relationships, and encourage increased customer spending
brand

transport

brand

eats

You paid $I00 MXN on Your Last Order

brand

market
By performing a quick and easy know Your Customer (KYC) process, you can unlock a world of convenience for your customers. With your digital wallet, your customers can create an account and start using it to make purchases online in just a few simple steps
A more complete payment solution
Create a new account with your minimal personal information

Add products to your basket and buy online

Select your wallet as your payment method

Use the available balance to finalize your purchase
With a couple of extra steps on the onboarding process
Issue physical cards linked to your digital wallet
and allow your customers to buy in physical and digital stores!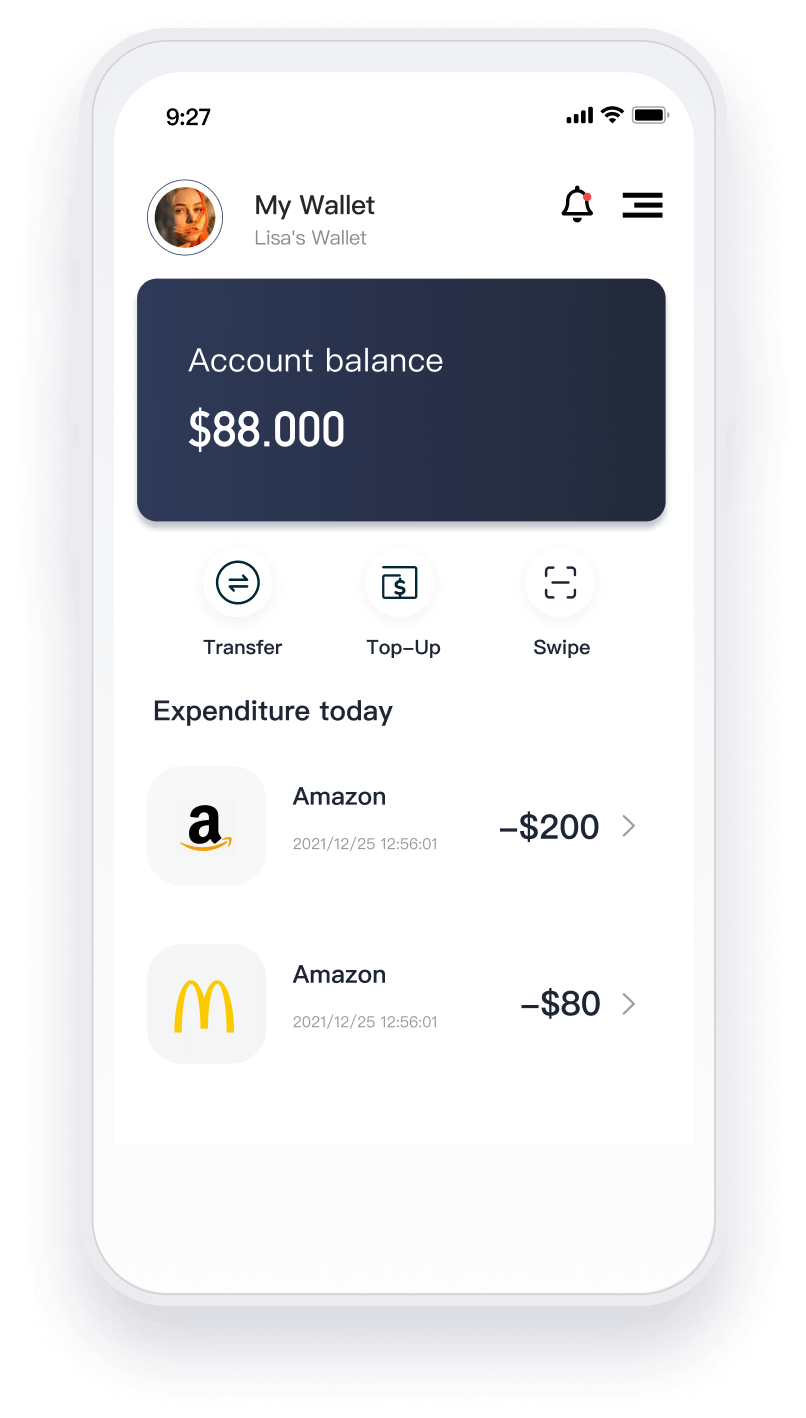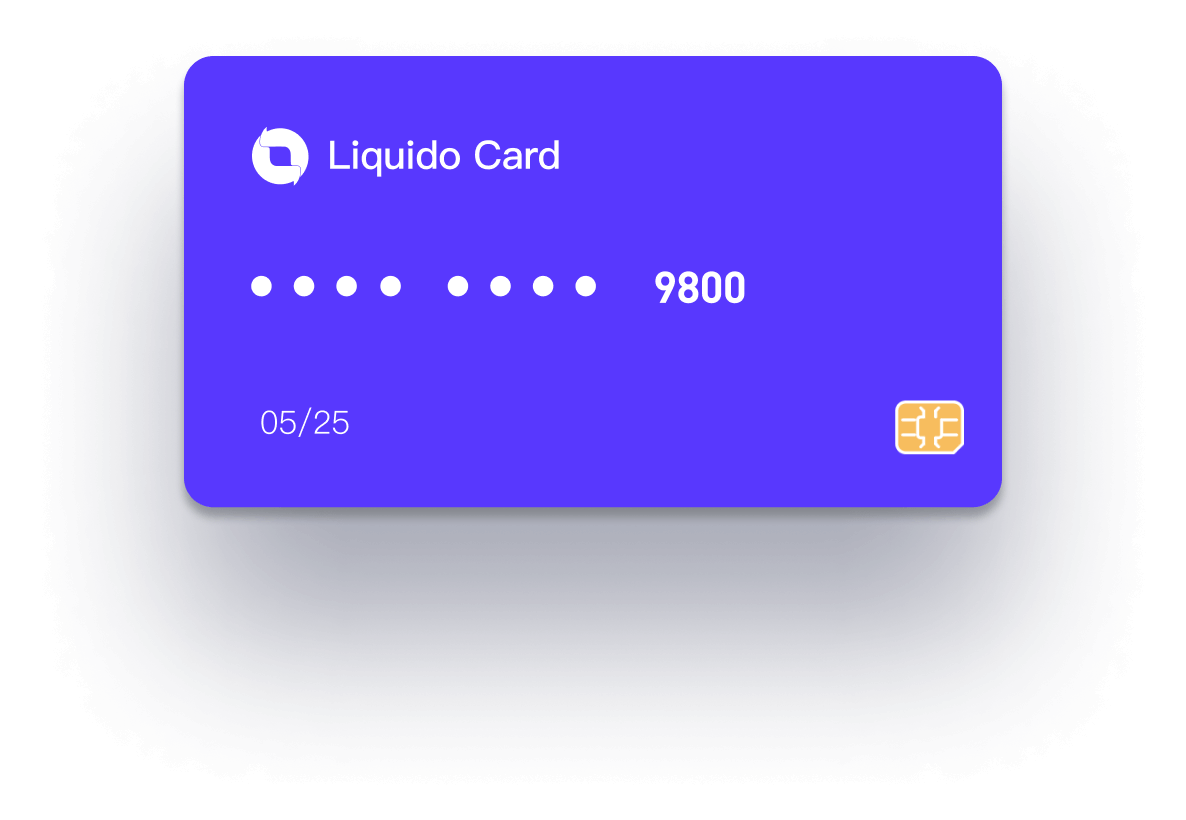 Customizable debit card for your brand
Customize the cards with the colors and logos of your business.
Physical card linked to your digital wallet
Withdraw money at ATMs or pay with your card in physical stores.while using your digital wallet balance
What is the best solution for me?
Closed-Loop

Own business ecosystem

Allow users to use their funds in a closed-loop by using their wallet in a group of approved businesses such as

School Bus/Transportation
School Cafeteria
School Tuition
Extra-Curricular Classes

Basic KYC

Variety of merchants

Fight fraud and enroll customers quickly with a simple KYC process to enable them to use your wallet with multiple merchants

Full name
National ID
Phone number
Email

Robust KYC

Debit/Pre-paid Card

Run a strong KYC to your customer, issue your own branded debit card and allow them to spend or withdraw their balance using your card

Withdraw money from ATM
Infinite alternatives to use funds
Increase customer loyalty
Ready to Grow Your Business with Liquido?